We are educating our students for the challenges and opportunities of the twenty-first century world. as well as providing a broad and balanced academic and vocational education, we are also preparing them to be model citizens, with a sound understanding of British Values and a Spiritual, Moral, Social and Cultural appreciation of the global community that they are a part of.
We are very clear about our vision of the culture and character that we expect from our students and staff alike, and this approach underpins everything that we do.
We are first and foremost a community – four Houses in one school, and every student and every member of staff is a member of that community – we all belong and despite our differences and diversity, we all belong to Prospect. Our shared sense of belonging is a key feature of our culture and character.
Secondly, students know and understand that we will give our "first attention to best conduct" – that is, students who are engaged, working hard and contributing to their own and the learning of others will get the most positive attention from their teachers. Those who do not meet our expectations cannot expect the attention of their teacher or classmates. Students can expect to be praised frequently, with just quiet reminders to get back on task. We track rewarding and consequence data on a daily basis so we know how well every student is doing – on average we give out eight times more rewards than consequences!
The atmosphere around the school is purposeful and orderly. Pupils are polite and show respect and consideration for others.

Ofsted, May 2019
We draw on a number of well respected sources for guidance on ensuring positive behaviour around the school, including Pivotal Education, and the work of Tom Bennett, the DfE's 'Behaviour Tsar'.

Our House System also provides a key driver for the culture and character that underpins our vision and values.
Ladders to Success
All our students know that we like to reward them most of all.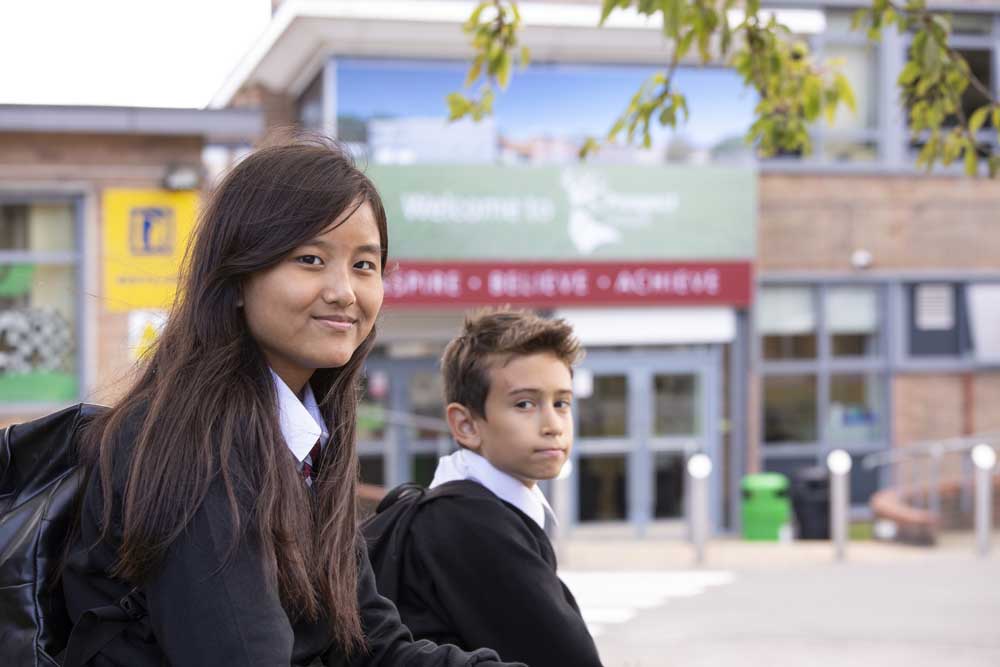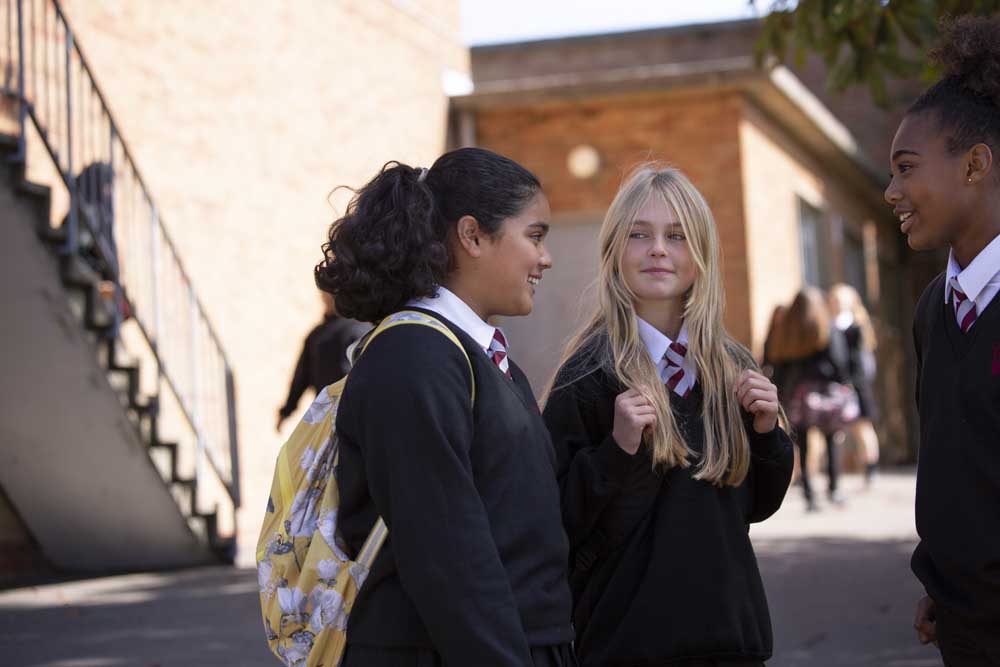 We have a straightforward hierarchy of rewards that leads to House Points and a range of rewards. House Points are awarded to individual students, but also count towards their overall house total.
Similarly, there are consequences for students who do not meet our expectations, which are given in a fair and consistent way and are designed to give the student the opportunity to reflect on their behaviour and adjust it accordingly.
The ladders are printed inside student planners. For the vast majority of students, they will only ever need to refer to the Rewards!
Rewards
R1: Verbal praise – 1 House Point
R2: Postcard home – 2 HP
R3: Postcard home – 5HP
R4: Formal letter home – 10HP
R5: Tutor student of the term, formal letter home – 15HP
R6: HOH student of the term, formal letter home – 20HP
R7: Students of the Year, Certificate, Honours Board – 25HP
R8 – Exceptional Contribution, Headteacher's Commendation, Honours Board – 30HP
There is also a monthly 'Headteacher's Breakfast', where our highest performing students are invited to for pastries and hot chocolate with the Headteacher and Student Leadership Team
Consequences
C1: Verbal warning – 1 Consequence Point
C2: 30 minute Detention – 2CP
C3: Removal from lesson, Tutor Report – 3CP
C4: Senior Detention, HOH Report – 4CP
C5: Internal Exclusion, Assistant Headteacher Report – 5CP
C6: Fixed Term Exclusion, Headteacher/Governor Exclusion Panel – 6CP
C7: Permanent Exclusion